---
THE FUTURE'S SO BRIGHT, I GOTTA WEAR SHADES
This month, we commit to a zero clown-hiring future. As the looming Internet of Things (IoT), Virtual Reality and bleeding edge tech approaches, we thought we'd spend a moment to show some forward-facing tricks for the future.
Alicia goes back to basics to make sure your framework for the future within the HireMojo platform is solid!
What makes up HireMojo:
Smart Job Marketing
Candidate Screening
Candidate Management
Smart Job Marketing
Once you have set up and launched your position within our system we determine where your position will be posted. We will find the best places to post your job based on what has been successful with other positions like yours.
Candidate Screening
As a part of your job plan you will set up online interview questions based on the specific criteria and experience for the role. There are a series of multiple choices questions as well as open ended questions. You will be able to assign scoring to the multiple choice questions and weight the responses to meet your needs. These questions are completely customizable and meant to serve you in your candidate screening process so you spend your time with the candidates that are best suited for the role.
Candidate Management
After a candidate has applied they will be placed in to different categories once they have been automatically screened by your online interview questions.
Under Evaluation:

These candidates have passed and completed both levels of screening. The first scored section is the Initial Interview Questions, these are multiple choice questions. The second set of questions are open ended, we call these Secondary Interview Questions.

Incomplete or Failed (see screen shot for details):

There are three different subcategories within this section they are;
Applied - Incomplete
Failed Initial Interview Questions
Passed Initial Interview Questions
You can not make a decision on candidates in this section.

*For a candidate to be Not Hired or Hired they will have to be in the Under Evaluation tab.

Once a hiring manager has made a decision on a candidate that candidate will then pass over from the Under Evaluation to either the Not Hired or Hired section.
Ranking and Recommending

You can choose to rank and recommend certain candidates in the Under Evaluation tab to assist in organizing your priority candidates. To rank and recommend candidates you will select Edit Rankings



You will then type in your rankings for some or all of these candidates and select Save Rankings



Now your candidates will be differentiated by Ranked and Recommended & Unranked.
Feedback
If you will be working in a collaborative environment you can use the thumb up feedback tool to quickly communicate priority clients. You will just select the thumbs up and icon and it will record the feedback next to the candidate's name. To undo the thumbs up just select the icon again.



Notes

Throughout the interview process you will need to add additional information about the candidates that will be need to be communicated to the rest of the team viewing the job. Using the notes you will be able to easily communicate this information in the preview screen.

To add a note, first check the box next to the candidate's name and select Note,



And then type the note text and select Save.




You can now preview this note when hovering over the note pad icon next to the candidate's name.
This month's FREE eBook: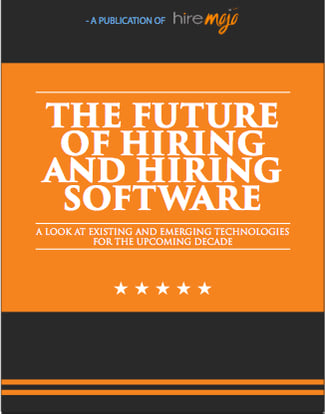 This month in our continuing FREE eBook series, we examine the Future of Hiring and Hiring Software - new technology and trends on the horizon that will help shape your hiring department -- with takeaways that you can start implementing today.
Outside-In gives us a look at the FAR-flung future of hiring
OneSpace takes a look at the rapidly evolving workplace.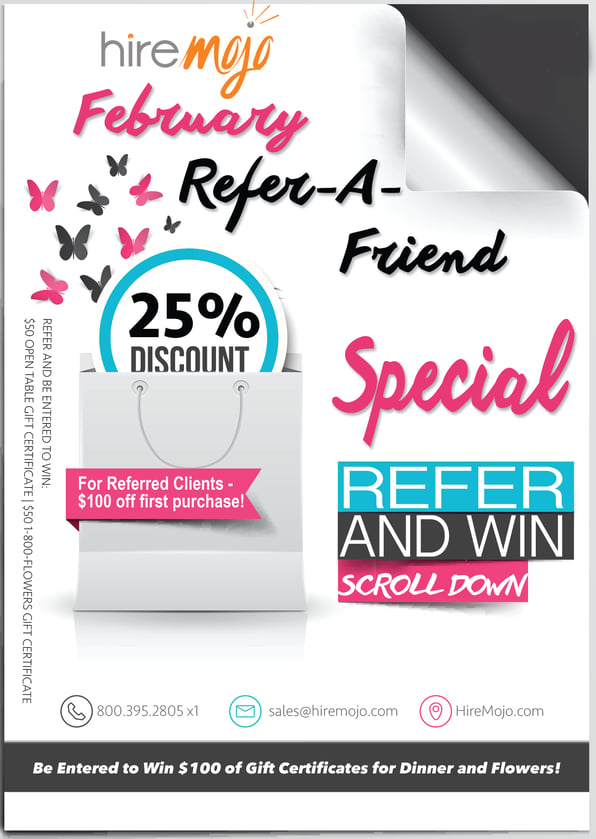 Don't miss out on the last days of our Refer-A-Friend Special!
---

MOST IMPORTANT STORY OF THE MONTH:
Apple has rejected a request by the FBI to create software to unlock the iPhone. When we discuss 'the future,' it is important to be aware that the legal reprocussions and fallout from this case will literally write the future of hardware and software practices. Wired has an exemplary breakdown of the issues and a link to Apple's open letter to the public.
---