---
Whether you are a current, valued client or someone still on the fence, we have a way to make your February less lonely -- by introducing you to the perfect candidate to fill your open positions.
(and if you're still figuring out how to do that, take a gander at our ebook, 'The Top 5 Hiring Questions That Hiring Mnaagers Need to Ask')
---
BODY:
Let's not beat around the bush: You get a little love and someone you know gets a little love. It's the perfect way to say "Be My Valentine."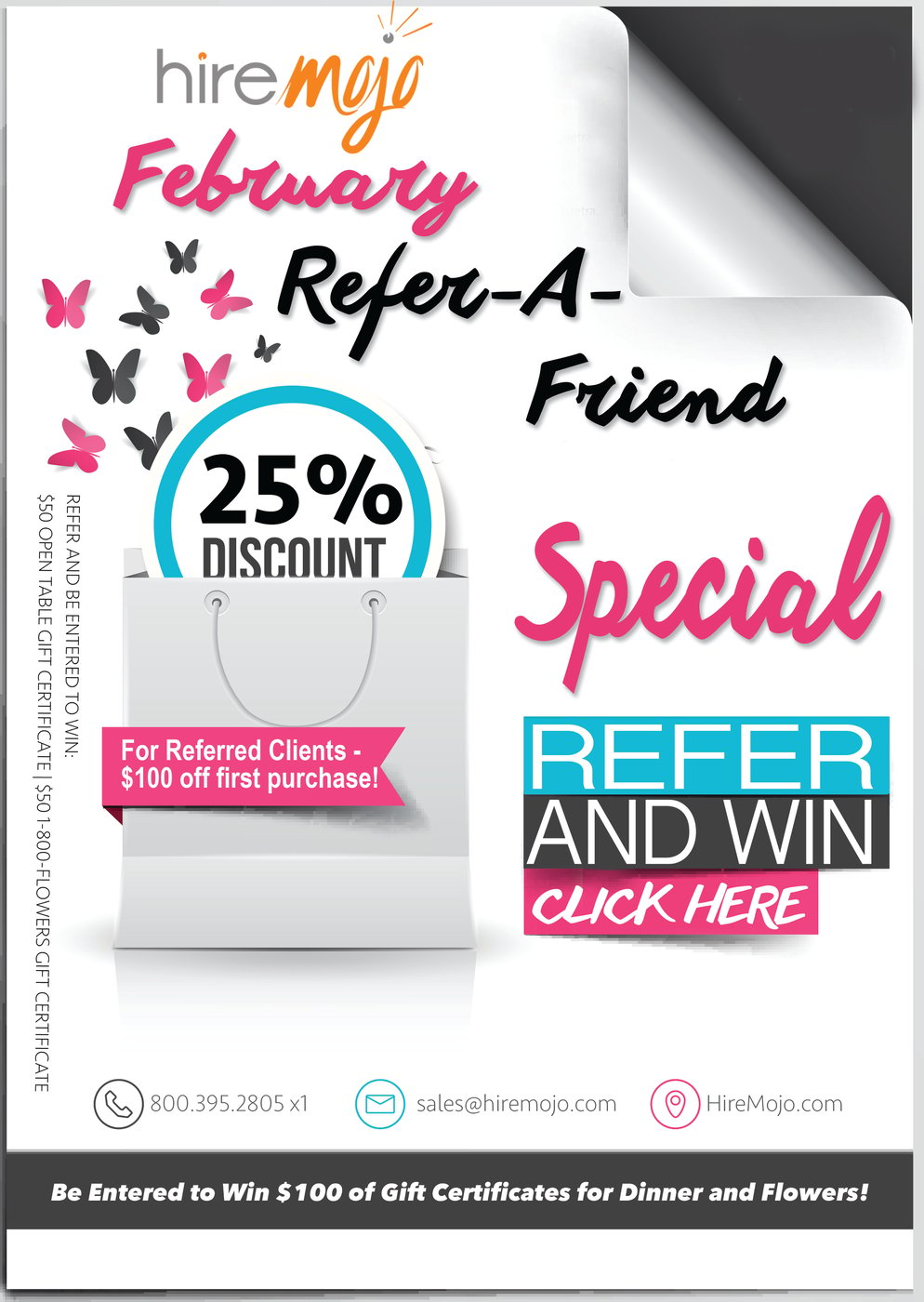 That's right, you get enrolled to win $100 worth of gift cards and whomever you refer gets $100 off their first purchase. A complete Win-Win!


---

CONCLUSION:
Yes, we're a little crazy. Our prices are so disruptive already that the industry is abuzz. And now, for the month of February, we're helping folks onboard at an even more disruptive price!? That's crazypants, they said! And we just stared, grinning, as we helped clients transform their hiring process.
Don't do the thousand yard stare because you missed out on this promo for a friend (or yourself!); Click the button now!
---