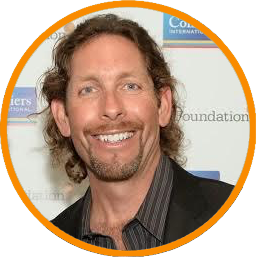 UniteSF, a bold commitment to education in San Francisco and entity formed to bring together a wide array of constituencies interested in a collaborated change in San Francisco's approach to student preparation for college and the 21st century global economy and workplace, will be holding a morning session entitled HR & Education: Innovative Approaches to Developing the Diverse Workforce of the Future. This event will be held March 23rd from 7:30am to 10am at University of the Pacific in downtown San Francisco.
John Younger, CEO and Chief Mojo Master of Hiremojo, the world's first hiring automation platform -- purpose-built for hiring managers, will be speaking in a panel session on Trends in HR: Talent of the Future along with Melinda Briana Epler from Change Catalyst, Randall Micek from Robert Half Management and Renee Peterson from the San Francisco Chronicle, with Greg Morton, CEO of the Northern California HR Association (NCHRA) moderating.
"The city of San Francisco's Chamber of Commerce is doing an exemplary job of pulling all facets of the city together to help understand and resolve issues around hiring and job placement. This is a principal reason behind SF's growth and continuing dominance in being the best place in the world to work," Younger said. "This panel will help address how job seekers and employers can take advantage and continue that trend."
About HireMojo
HireMojo offers expertise in implementing technical solutions to hiring and hiring process needs and is a leader in helping small to medium business partners find candidates who will produce more and stay longer, easier and faster. HireMojo's provides its patented, flagship hiring platform that includes fifteen years of hiring big data to help users create better job descriptions based on success analytics, automation of the job posting process using Smart Job Marketing to premium and free job boards, as well as enabling your website and social media channels for job promotion. The platform also interviews, scores, ranks and manages your applicants through the entire hiring process, allowing businesses to focus on qualified candidates, all for one flat fee – at about 8% of the average of standard job fulfillment methods. For more information, visit http://www.hiremojo.com
HireMojo – the world's first hiring automation platform, purpose-built for hiring managers.
XXX