Welcome, everyone to 2016!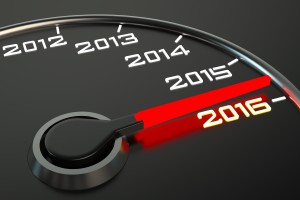 The stock market is in turmoil, oil has dipped below prices unseen since 2003 and while there is uncertainty in many sectors, unemployment is at the lowest rate since 2008.
Turnover rates in positions are up over 45 percent year over year, which means a busy year ahead for job seekers, hiring managers and their hiring process.
Our focus this year is going to be bringing you content that helps you navigate the maze of the hiring process in a continually more complicated marketplace. We want to start conversations based around what you are seeing, what we see with the companies we help and everything in between.
So, consider this our State of the Union address - we know that as people look for hiring software, recruiting software and learn about the perils of applicant tracking systems, some of them find us. We intend to increase our marketplace visibility greatly in the next 12 months.
And while our focus has shifted a little, our goals have not. We are here to strive to fulfill our social mission - positively impact the job market and work towards a zero unemployment rate!
So I thought we would start this year out with an accounting of where we were and where we want to be. Does that mean we are going to share our private data with anyone reading the blog? That's exactly right. Part of undertaking a social change means putting your neck on the line. Are we going to succeed every time? Probably not; learning from failures is a huge part of the human condition, but so far our foundation is strong. If there was one theme beyond momentum for our executive team, I would say it is transparency.
So from our inception to today, we have assisted over 418,000 qualified job candidates get in front of hiring managers.
Last year we helped businesses launch over 4400 jobs to fill needed positions in their companies. That's about 370 jobs per month. But we think we can do better. We want to fill over three thousand jobs per month, and we believe we can get there, with your help!
What do you have to do to participate? Like making the hiring process friction-free, your participation is friction-free. Read an eBook like this one titled The Top 5 Questions Hiring Managers Need to Ask; join in our conversation and tell us what you like (and don't like) on Twitter, Facebook or LinkedIn; see how awesome the folks who work for us are over on Instagram and Pinterest or check out our newly revamped website. It's pretty slick.
And what are we going to commit to you this year? Well, while I can't talk about EVERYTHING just yet, I can say that there might be a large feature-rich update to our platform--
But I don't want the engineers to come after me with pitchforks, so you'll have to stay tuned for the updates to help make the hiring process even easier.
We want to hear from you! We want to change the way you hire and manage the hiring process.
Learn more by downloading our eBook now!